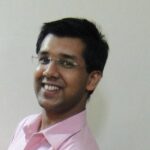 Dr. Gautam Agarwal
The Endodontist
Dr. Gautam Agarwal graduated from Manipal College of Dental Sciences, Mangalore in 2007 and went on to pursue his specialization in Conservative Dentistry and Endodontics from Government Dental College, Mumbai in 2008. During his academic period. he was part of numerous seminars, camps and conferences, being recognized for his excellence on numerous occasions. After his post-graduation, Dr. Gautam worked with some of the renowned names in Dentistry, like Dr. Atul Talwar and Dr. Sushant Umre. It was under Dr. Umre that he received further training and certification in Esthetic Dentistry - an area he had been pursuing since a long time. His passion for root canal and related areas of dentistry led him to start his own practice in New Delhi in 2003 as Truedent - Dental Pain Relief, Oral Healthcare and Cosmetic Dental Clinic. His clinic was conferred the 3M Quality Care award in 2018.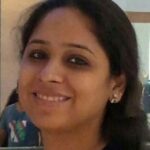 Dr. Shruti Gupta
The Prosthodontist
Dr. Shruti Gupta completed her BDS degree from the prestigious Maulana Azad Institute of Dental Sciences, New Delhi in 2010 and further went on to specialize in Prosthodontics and Implantology from the renowned Banaras Hindu University, Varanasi. Her academic honours include gold medals at both graduate and post graduate levels and several certifications to her credit. She has been an active participant in numerous Implantology courses and conferences in India and abroad, and continues to passionately pursue her interest in Implantology. Dr. Shruti Gupta has been associated with the All India Institute of Medical Sciences (AIIMS), New Delhi, Forsan Healthcare Pvt. Ltd., My Family Dentist and Haident chain of clinics. She currently practices Osstem Dental Implant System, advanced dental implant rehabilitations, full mouth corrections and smile designing as part of her specialty.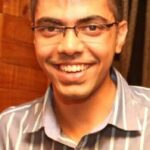 Dr. Raghavendra Jaiman
The Prosthodontist
Dr Raghavendra Jaiman graduated in Dental Surgery from A.B.Shetty Memorial Institute of Dental Sciences, Mangalore. He completed his postgraduation in Prosthodontics and Crown & Bridge from the same institute. He further pursued a specialized course on Oral Implantology at Center for Advanced Dentofacial and Stomatognathic Sciences certified by Goethe University, Frankfurt, Germany. He worked at Clove Dental as a Consultant Prosthodontist and currently practices the Ankylos Dental Implant Systems by Dentsply.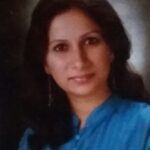 Dr. Deepti Sharma Patney
The Pedodontist
Dr. Deepti Sharma Patney commenced her professional studies in 2002 at Manipal College of Dental Sciences, Manipal. She obtained the degree of Master of Dental Surgery in the speciality of Pedodontics and Preventive Dentistry in 2012 from Bapuji Dental College and Hospital, Davangere. In addition to her awards and publications, she was a distinguished and well known face at numerous conferences, conventions, dental education programs, clinical workshops and dental camps. Dr. Deepti keenly pursues her passion in child dentistry and preventive dentistry at Truedent and other clinics.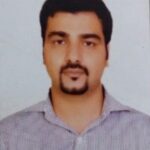 Dr. Vimal Thareja
The Orthodontist
Dr. Vimal Thareja completed his B.D.S. from the prestigious Manipal College of Dental Sciences, Manipal and then his M.D.S. in Orthodontics and Dentofacial Orthopedics from College of Dental Sciences, Rajiv Gandhi University of Health Sciences. With over 6 years of experience, he is working as a senior consultant at various hospitals and private dental clinics in Delhi and NCR. Dr. Vimal is also very active academically and has published various research papers in prestigious national and international journals. A life member of the Indian Orthodontic Society, his expertise extends into different systems of braces and orthodontic devices like straight wire technique, invisible braces, self - ligating braces, adult orthodontics and temporary anchorage devices.
Dr. Prateek Gupta
The Orthodontist
Dr. Prateek Gupta has done his graduation from the pre-eminent dental institute of the country "Maulana Azad institute of Dental Sciences". He completed his post graduation in Orthodontics and Dentofacial Orthopaedics from the Banaras Hindu University, one of the leading universities in India. He has received many awards and has performed presentations in both national and international conferences. Dr Gupta has also worked in a research project from Maulana azad Institute of Dental Sciences and has published many papers in esteemed international peer reviewed Journals. He has been successfully treating patients in various hospitals and clinics in Delhi-NCR and surrounding regions. His dedication, knowledge, professional experience and perseverance leads him to accomplish orthodontic intervention to patients' satisfaction.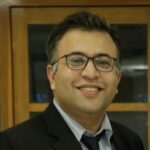 Dr. Varun Nakra
The Oral and Maxillofacial Surgeon
Dr Varun Nakra graduated from Manipal College of Dental Sciences, Mangalore in 2009. After the completion of his graduation he worked as a junior resident in ESI Hospital for a year and went on to do his masters in Oral & Maxillofacial Surgery from the prestigious SDM college of Dental Sciences, Dharwad. During his post-graduation he worked extensively in surgeries for the head and neck region including oral cancer, jaw tumours, facial fractures, facial cleft correction surgeries, facial deformity correction surgeries, temporo-mandibular joint surgeries, wisdom tooth disimpactions and dental implant surgeries. After his masters, he shifted to Delhi and worked as a consultant Oral & Maxillofacial Surgeon in Max group of hospitals and Jaypee Hospital, Noida. He was selected to work as a senior resident in the prestigious Maulana Azad Institute of Dental Sciences, Delhi and he served there till October 2019. He has done a lot of work in the fields of Dental implant surgeries, facial fractures and Temporo-mandibular Joint surgeries and facial deformity correction surgeries in Maulana Azad. He has also worked as a consultant Oral Surgeon & Implantologist with Clove Dental. He currently works as a Consultant Oral & Maxillofacial Surgeon at Truedent and various other clinics & hospitals in Delhi-NCR.